Packing and unpacking are two important things that determine a safe and comfortable property relocation work. Whether you have to move a commercial property or residential, you need to include these two things in your moving plan. If packing and unpacking will not be completed carefully, you will never have a hassle-free location experience.Although interstate moving is a daunting task but if you complete unpacking shortly, it might become an enjoyable task.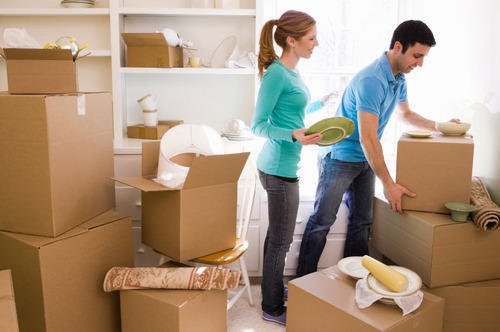 In other words, you need to pay attention to these important steps to make sure that you would not face any particular problems. To become familiar with some amazing tips for unpacking, you can explore the below listed paragraphs.
Unpacking tips that you can follow
After becoming familiar with the basic things you need to know the actual tips that help in unpacking. You can hire Removalists Mount Kuring-gai who will handle both packing and unpacking. Let's take a glimpse at the top and packing tips that can be helpful in an interstate moving task:
Sort items that you need and don't need
While you are packing your household goods and belongings, you need to sort the items that you need often. In the same way, you can sort the items that you do not need or you want to donate. By sorting the belongings, you might reduce the worries of unpacking too much stuff. With this tip, unpacking will become an enjoyable experience while moving interstate.
Make a good unpacking schedule
To make the task of unpacking easy and simple, you always need to make a good unpacking schedule. Moreover, you have to follow the unpacking schedule strictly to avoid the inconvenience and problems. A reliable unpacking schedule contains step-by-step unpacking of the items. In addition, it helps in saving some sort of time for unpacking.
Remember the labeled boxes
When you are packing the household items, you need to label the boxes. This simple consideration can help you whenever you will unpack the labelled boxes. You can easily remember which kinds of belongings are stored in which box.
Make a bag for keeping essentials
While moving interstate, you need to pay attention to this particular. According to this suggestion, you should make or repair a bag in which you will keep only the essentials. There could be a bottle of essential oils you need on a regular basis.
Unpack the things you need immediately
As mentioned, you've to unpack the things that you need immediately in comparison to the other things. If you cannot handle this task for interstate move, you can hire Removalists East Killara without any second thought.
Make enough room for unpacking items
Before you unpack to the items, make sure that you have made enough room and space for the unpacked items. In easy words, the unpaid items will cover some space and you have to make that space before unpacking them.
Organize beds and bathrooms
You should organise your bedroom and bathroom first and unpack the important things of bathroom and bedroom first.